Planning a destination wedding? First of all – we're jealous! Destination weddings are always an unforgettable, unique and seriously fun experience for both you and your closest bunch of family and friends.
However (as you've probably already realised!), destination weddings do also require some additional planning and preparation to ensure everything runs smoothly both before and during the day.
From scouting locations to booking your dream team and communicating information to guests, the to-do list for a destination wedding can definitely feel overwhelming for any couple!
Don't stress, because we've made things super simple with a detailed wedding timeline to help you on your journey. Whether you're jetting interstate or abroad to plan your big day, keep reading for our ultimate destination wedding planning checklist below!
12+ months
While the big event might currently seem like a lifetime away, the first rule of thumb when planning a destination wedding is to start early. Here are the priority tasks you'll want to tick off as soon as possible for your destination nuptials:
Set an overall wedding budget. Your budget will influence every wedding planning decision from this point forward, so action this first. Take a moment to work out how much you can realistically afford (and want) to spend on your destination wedding, and go from there. Check out our ultimate budget breakdown guide here!
Start mapping out a rough guest list. While you don't need to confirm exact attendees right now, this will give you a general idea of venue requirements and costs to expect.
Decide on your wedding destination and start researching possible venue options. From tropical Balinese resorts to intimate European villas, the possibilities are endless! Explore our top destination wedding locations here for more inspiration.
Pencil in a wedding date (keeping the weather at your chosen destination in mind), and confirm this with any VIP guests you can't imagine celebrating without, like family members and close friends.
Consider planning a trip to your chosen destination before the wedding (if your budget and schedule allows). While this isn't essential, a pre-wedding trip is a great way to scout locations, meet suppliers and make decisions.
Research the marriage requirements in your chosen destination. Different countries have different laws in place for official wedding ceremonies (with some even requiring blood tests!), so be sure to confirm these legalities early. Don't forget, you can always get married legally in your hometown before or after your trip, and host a non-legal ceremony for your destination wedding.
Double check your passports and travel visas (if required) to ensure everything is up to date. The last thing you want to be dealing with before the wedding is an expired passport!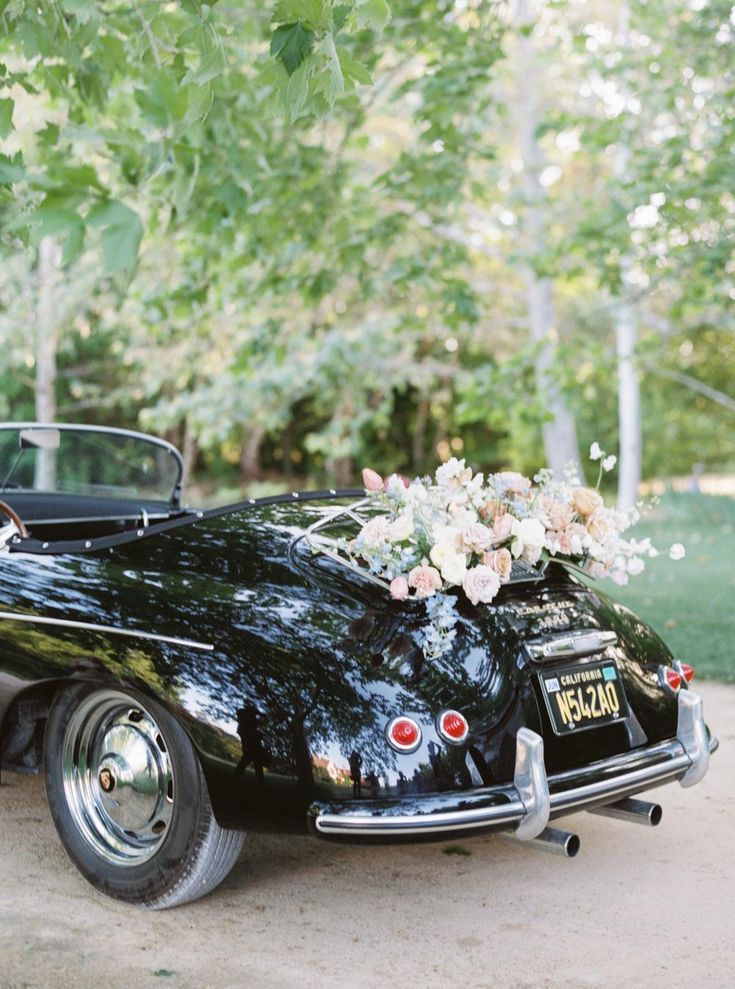 10-12 months
Now that you know the where and when, it's time to move forward with your priority list! Start pulling your destination wedding plans together with these important next steps:
Secure your chosen wedding venue with a deposit.
Finalise your guest list and send out your save the dates. It might seem early, but your guests will need to plan and budget for their trip, too!
Create a wedding website and send out the link to your guests. This will become an information hub and planning resource for everyone attending, so be sure to include any essential details like venue information and your travel itinerary. You can continue updating your wedding website with further information like accommodation and other activities as your plans come together. Read our tips on what to include on your destination wedding website here!
Choose your wedding party members (and have an upfront conversation about their role in your special day).
Organise time off work with your employers if required. Don't forget to factor in any additional dates before and after your wedding, including your honeymoon.
Research and book your priority vendors, including your wedding planner, photographer and celebrant. Many couples choose to bring in a photographer and celebrant from their own hometown, in which case you'll need to factor in additional travel fees. But when it comes to your wedding planner, opt for a trusted local supplier with knowledge and experience in your chosen destination – this will be invaluable!
Reserve your wedding accommodation.
Begin researching accommodation options for guests and negotiate hotel blocks or group discounts. You might also choose to work with a travel agent who specialises in destination weddings to make the process easier.
Set up a flight alert for your chosen destination. Be sure to keep your guests updated with any special deals or offers via your wedding website, too!
Define your wedding style and priorities, and begin compiling inspiration boards on Pinterest for your wedding planner.
8-10 months
The 8-10 month mark is the perfect time to lock in the rest of your wedding suppliers and get your travel plans sorted. It might all start feeling a little more real now!
Book your flights.
Research and book all other wedding suppliers including floristry, furniture and decor hire, stationery, entertainment, transport and hair and makeup. If you're working with a local wedding planner, they'll be able to assist with trusted recommendations, and can handle all communication on your behalf.
Start hunting for your dream dress. Book any relevant bridal appointments and double check lead times if you have a specific designer in mind. Check out everything you need to know before dress-hunting here!
Commence your pre-wedding skincare, beauty and wellness routine.
6-8 months
The 6-8 month mark is generally when your guests will start making their own travel arrangements. Help them prepare for your destination celebration with these next steps:
Send out your formal wedding invitations and begin tracking RSVPs. Tip: opt for digital RSVPs and set automated reminders to save you time and unnecessary stress!
If any of your guests are travelling with children, start thinking about childcare arrangements for the day. Your wedding venue or planner will be able to provide trusted recommendations in the local area.
Finalise guest transport to and from the wedding, including airport and hotel transfers.
Finalise any pre or post-wedding events including welcome dinners, ceremony rehearsal, recovery lunches and other group activities.
Finalise your honeymoon plans including accommodation and additional airfares if required.
Purchase your wedding rings.
2-4 months
With just a few short months to go until the big day, you'll want to tie up any loose ends and confirm your wedding day logistics with these essential tasks:
Confirm ceremony proceedings with your celebrant .
Confirm all RSVPs and send a final headcount to any relevant suppliers.
Finalise your reception seating plan.
Create and delegate your wedding day timeline (or have your wedding planner do this on your behalf).
Double check all legal documents have been submitted and approved.
Book any final pre-wedding beauty treatments including spray tans, facials and hair cut/colour.
Send your wedding reception playlist to your DJ or entertainer. For crowd-pleasing music ideas, we've compiled the ultimate list of wedding songs here!
Organise welcome bags for your guests. Depending on your location, some ideas could include a trip itinerary, map of the area, local restaurant guide, bottled water, local snacks, hangover kits, and other holiday essentials like sunscreen, mints or lip balm.
Finalise your wedding menu with your caterer or venue.
Work with your wedding photographer to create a shot-list for the day.
Get any required vaccines for your chosen destination.
Check in with your guests and ensure everyone has booked flights and accommodation.
Purchase your bridal shoes and any other wedding day accessories.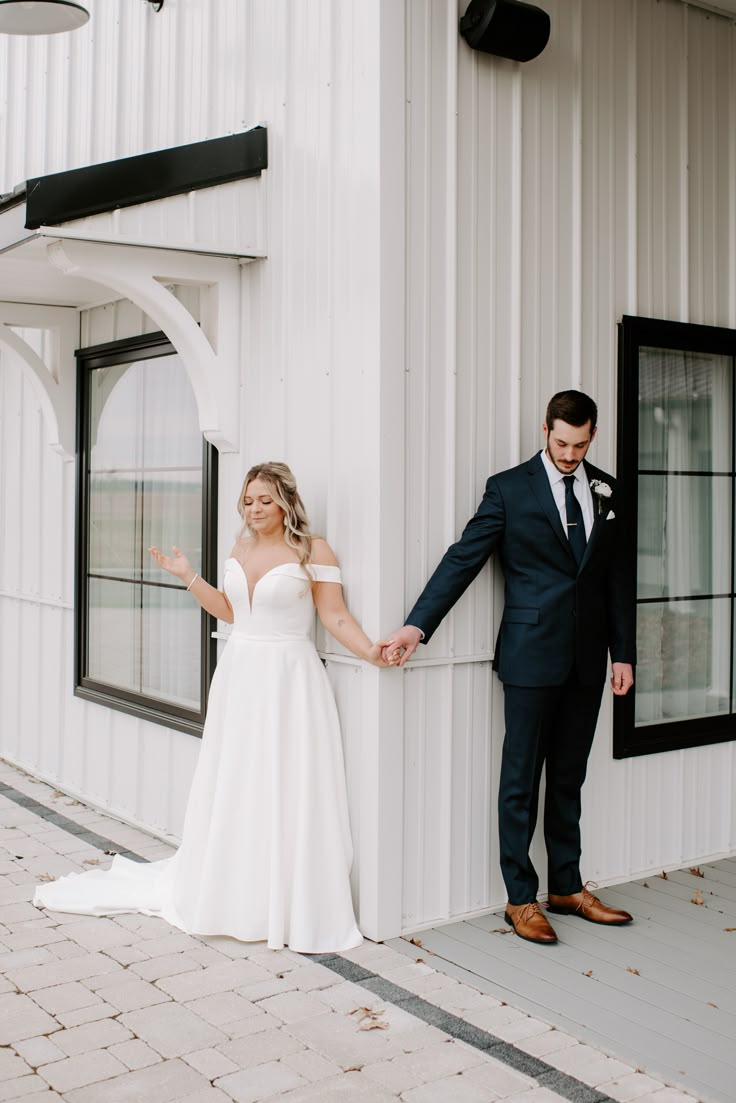 1 month
As the big day quickly approaches, it's time to start preparing for your upcoming trip! Tick off these final wedding planning tasks before jetting abroad:
Create a packing list for your trip (don't forget travel adaptors and cash in local currency).
Print and organise all necessary travel documents, including flight and accommodation details, transfers and other paperwork.
Settle all final invoices with your venue and suppliers.
Finalise and rehearse your wedding vows.
Purchase thank you gifts for your wedding party.
Attend your final dress fitting and pick up your wedding dress.
The final week
This is it! It's all happening now, with just a few days before you can finally say I do. Spend this final week soaking up the experience with your partner and guests, and getting some well-deserved pampering.
Arrive at your destination (ideally a few days before your guests) and get settled.
Meet with your wedding planner, do a final venue walk-through, and pay any remaining cash balances or tips. This is also your opportunity to make any last-minute tweaks and confirm all wedding day details with your suppliers.
Meet and greet guests as they arrive.
Attend your hair and makeup trials.
Squeeze in a final massage and mani-pedi.
Give thank you gifts to your wedding party and let them know how much they mean to you!
Attend your pre-wedding festivities (and try to get a good night's sleep before the day).
Relax, take a deep breath, and get married!
If you found this destination wedding planning checklist useful, be sure to download the printable version of this checklist with some additional resources to use as a reference or share it with a friend who could use some help with their wedding planning.
While organising a destination wedding might seem like a mission, we promise – all of the hard work is totally worth it for the holiday of your lifetime! Simply work your way through this destination wedding checklist step-by-step, and you'll be sipping margaritas on the beach before you know it.
Loved these tips? Check out our Do's and Don'ts for destination wedding planning here!