When it comes to designing your wedding, there's really no "one size fits all" approach. In fact, we think some of the best weddings are the ones packed with personality, creativity, and authentic details that tell a story about the couple.
These days, platforms like Pinterest have made it super easy to source and replicate inspiration. But don't forget, this is a celebration of you and your partner, so it should ultimately feel like "yours" and reflect your own unique personality, relationship, and style. 
Not quite sure how to achieve this? From signature cocktails to custom signage, keep reading for 14 creative ways to personalize your wedding!
Include Meaningful Details
Amongst all of the decor and pretty flowers, it's the meaningful details that will make your wedding day feel that little bit extra special. Take a moment to think about any significant items that hold a special memory to you, and consider how you might be able to incorporate these into your celebration.
For example – do you have a treasured family heirloom passed down from a loved one? Maybe you could attach an antique piece of jewelery to your bouquet, or sew a patch of special fabric into the lining of your dress. 
You can also draw inspiration from your shared hobbies and passions, too. For example – are you both keen surfers and love spending weekends at the beach? Collect some shells and use them as personalized place cards, or incorporate them into your centerpieces. Do you enjoy traveling all over the world together? Switch out the traditional guestbook, and have your guests sign a globe instead!
Customise Your Ceremony
Your wedding ceremony will be one of the most memorable moments from the day, so it should feel totally authentic to you and your partner. As long as you sign the right paperwork, you have complete free rein to personalize your ceremony however you like!
Enjoy a pre-ceremony cocktail, choose meaningful music, walk down the aisle with your partner, ask your celebrant to share the story of how you met, or inject some humor into your wedding vows. There's no reason why your ceremony can't feel just as fun as your reception! 
For more ceremony inspiration, check out our top tips on planning the perfect wedding ceremony here.
Serve Signature Drinks
Let's be honest, who doesn't love a signature drink? Serve up a cocktail that has a special meaning to you both, or work with your bartenders to design your own custom concoction. You can also give your signature drink a witty name, serve "his and hers" cocktails, or create a fun sign that explains the meaning behind the beverage.
Personalize Your Menu
Along with signature drinks, your food menu can also be designed around your relationship, too! Catering plays a big role in the overall vibe of your event, so think about the kind of food experiences you genuinely enjoy sharing with each other. 
For example – do you guys love a good cheese platter? Organise a grazing board for guests to snack on during cocktail hour. Is there a particular dish you'll always remember from your very first date? Ask your caterer if they can replicate this. Do you both share a serious sweet tooth? Organise a gelato cart or dessert bar! 
Create a Photo Wall
Your wedding day is a huge relationship milestone, so why not take a trip down memory lane by displaying some meaningful photographs? We love the idea of a dedicated photo wall or photo table, filled with significant images that tell a story from your past.
You can include photos of you and your partner as kids, your favorite holiday snaps, milestone moments – even photos of your parents at their very own weddings. This is also a beautiful place to pay tribute to any family members who are no longer able to join you on the day, by displaying a treasured photo you love to look back on.
Include Fun Signage
From colourful neon lights to handwritten calligraphy or rustic wooden boards, signage is another creative way to put a personal stamp on your styling. You can display your favorite quote, an excerpt from your vows, your initials or even a fun catchphrase to get the party started!
Custom signage also works perfectly as a photo backdrop for guests, allowing them to capture some happy snaps throughout the evening.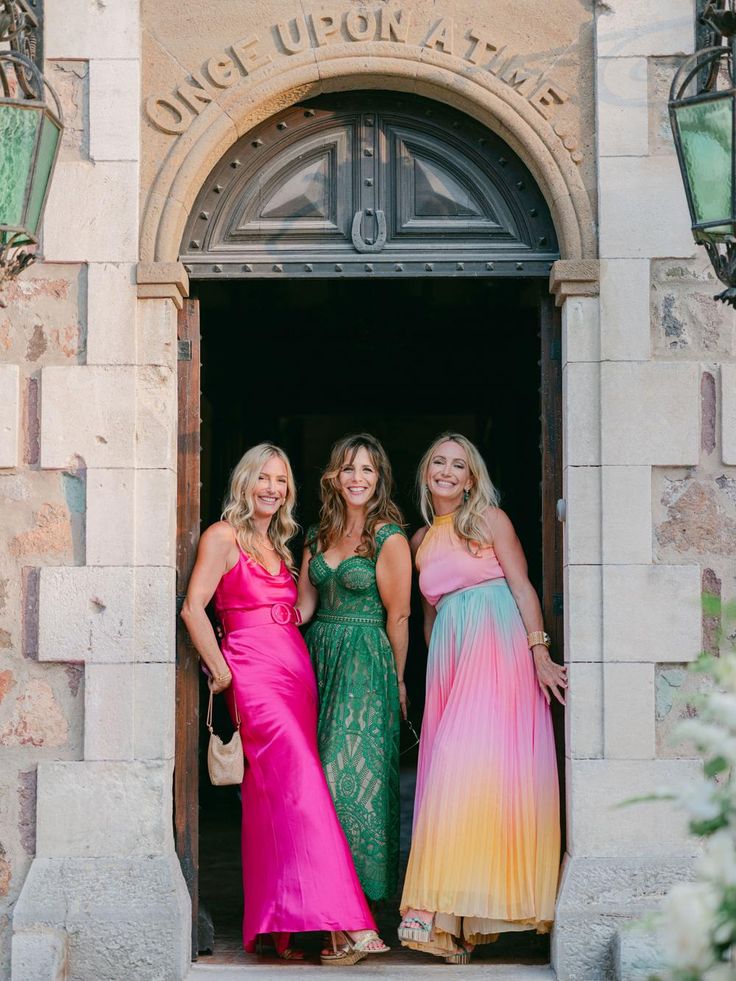 Create a Custom Cake Topper
While we absolutely love flower-dressed cakes, we also can't get enough of customised toppers. Inject some personality into your cake with a quirky topper that represents you and your partner. It might seem like a small detail, but this is an element you can really have some fun with!
Some ideas we've seen (and loved) include custom figurines, laser-cut signage and polaroid photos. You can check out 12 Australian made cake toppers we're obsessed with here!
Switch Up Your Table Numbers
Who says table numbers have to be numerical? Instead of the standard Table 1 to Table 12, give each table a dedicated name that reflects a part of your relationship!
You can name your tables after countries you've travelled to, sentimental landmarks, meaningful dates, movie titles… the options are endless. You could also include a short and sweet card next to each table "number" that shares the story behind it, creating a great conversation starter for your guests.
Wear a Monogrammed Jacket
Planning a winter wedding? Accessorise your bridal look with a unique monogrammed jacket! Whether you opt for denim, suede or leather, you can have your jacket stitched with your new name, a witty nickname, or even your wedding day hashtag. We love the idea of organising matching jackets for your bridal party too – not only do they make for great photographs, but they'll also become a sweet keepsake you can treasure forever. 
Personalize Your Wedding Favors
Wedding favors can get a bad rap (let's be honest, how many random trinkets do you have stashed in your kitchen drawer?) – but when they're done well, they make a beautiful memento for your guests.
Personalize your favors by creating something meaningful, memorable and useful that comes from the heart. Maybe your grandma has a secret family recipe for raspberry jam – so whip up a batch with her and create personalized jam jars! Or, maybe you guys share a love for travelling around the globe – so why not design monogrammed luggage tags to inspire your guests for their next trip? 
Organise Unique Entertainment
When it comes to entertainment, why not go for something seriously outside the box? Again, think back to any combined interests, favorite memories or special experiences you want to share with your guests. 
For example – did you guys meet at a jazz club? Find a jazz band to perform during your reception. Or, do you share a serious love of comedy and sketch shows? Have a stand-up comedian act as your MC! From firework displays to temporary tattoo stations, there are so many unique entertainment options to consider for a memorable reception.
Make a Speech
While wedding speeches are traditionally made by your parents, best man and maid of honor, we think a speech from the couple is a great way to set the tone for your festivities!
Take this opportunity to show your appreciation for your loved ones, share some funny anecdotes, and give a personal toast to your partner. We've got you sorted with our ultimate guide to writing your wedding speech on the blog.
Design Custom Illustrations
For something truly unique, consider working with a stationery designer on some custom handcrafted illustrations. Think: beautiful watercolor portraits of you and your partner, monogrammed initials, or a colorful venue map for a destination wedding! Once complete, you can repurpose your illustrations throughout your wedding invitations, on your wedding website, or even in your paper details on the day.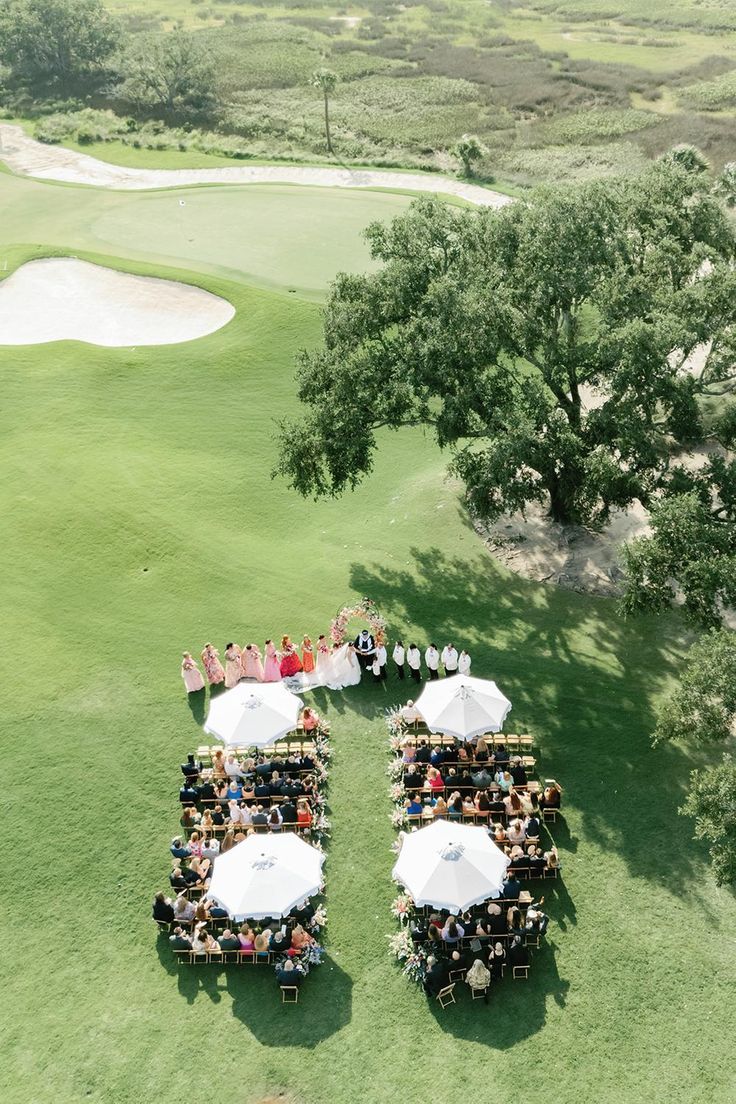 Ditch Traditions
Our final tip? The key to creating an authentic and personalized wedding is to simply do things your way from beginning to end. While some wedding traditions can be sweet and sentimental, others might not fit your style. Instead of feeling pressured by what a traditional wedding "should" look like, draw inspiration from your own personality and relationship. This will ensure the end result is a celebration that feels unique, genuine and completely personal to you and your partner.
So before making any big decisions, sit down together and brainstorm your ultimate wedding vision first – whether that includes walking down the aisle with your pet, swapping the cake for a round of espresso martinis, or hosting an intimate long lunch. Let's be honest; with so many weddings to attend, your guests will probably appreciate something a little different!
Get started with our wedding vision and priorities worksheet right here to determine the important stuff first, and the rest will simply fall into place.
Want more wedding planning inspo? Connect with us over on Instagram – we love sharing creative styling ideas and practical wedding planning tips with our couples.