Amongst all of the fun and festivities, it's your wedding ceremony that will be at the heart of your big day. After all, getting married is the reason you're throwing this party in the first place!
From walking down the aisle to exchanging your vows, your ceremony will be simultaneously nerve-wracking, exciting and emotional all in one. So it's important to design a ceremony that not only reflects you and your partner, but also flows seamlessly from start to finish.
Currently engaged? Keep reading for our ultimate guide to planning a meaningful and stress-free wedding ceremony below.
Find and Secure a Celebrant You Love
First things first: you'll want to secure a wedding celebrant to host your ceremony. Your celebrant will play a pivotal role both before and during your wedding day, and good celebrants do book out quickly! With this in mind, we recommend securing your celebrant at least 10-12 months prior to your event.
When researching wedding celebrants, you'll want to find somebody you both genuinely "click" with. Remember, this person will be standing by your side during one of the biggest moments of your entire life, so it's important to work with someone that makes you feel relaxed, comfortable and at ease.
To help you find the perfect wedding celebrant, think about the kind of "vibe" you want to create for your nuptials. For example, do you want a formal and refined ceremony, or something more fun, cheeky and playful? Your wedding celebrant will set the tone for your entire ceremony, so keep this in mind as you narrow down your options.
Once secured, your wedding celebrant will then be able to talk you through all of the paperwork and documentation required to make your marriage official. Check out our guide to choosing your wedding celebrant (including a list of must-ask questions!) as a helpful starting point.
Create a Foundation for Your Ceremony Proceedings
The next step will be laying out the foundation for your ceremony proceedings. How is your ceremony going to "flow" from beginning to end?
The best thing about planning your own ceremony is that you can completely customise it to suit your relationship, personality and values. Sit down with your partner and ask yourself: how do you want your ceremony to feel? What elements or traditions do you definitely want to include? What don't you want to include? What are your top priorities?
While there are no set rules when it comes to the overall structure and flow of your ceremony, a general guideline might look something like this:
Processional (the formal entrance – walking down the aisle)

Welcome message and introduction from celebrant

Vows are exchanged

Rings are exchanged

First kiss and announcement of newlyweds

Signing of marriage certificate

Recessional (the formal exit – walking back down the aisle)
While the above structure is a great guideline, you can absolutely chop, change and tweak your proceedings to suit your own preferences. Of course, you'll need to keep the vow exchange, ring exchange and signing of the marriage certificate, but everything else can be adapted as you wish.
For example, you might choose to add readings from friends and family, switch up the order of events, or incorporate certain traditions that reflect your religious or cultural beliefs. When you meet with your celebrant, be sure to share your top priorities and preferences with them. This will allow them to guide you through the process of creating a custom ceremony tailored just for you!
And how long should your wedding ceremony actually be? We think 20-30 minutes is the perfect sweet spot to ensure the proceedings are meaningful and memorable, while still holding the attention of your guests.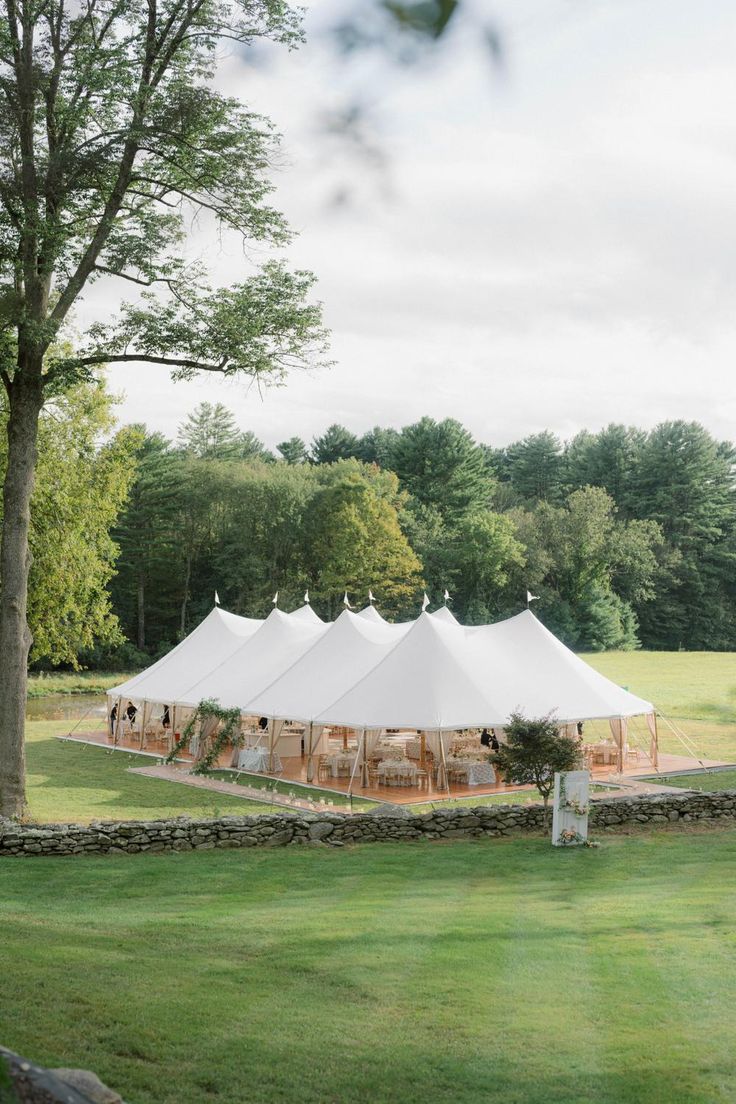 Making it Personal
Now that you have your foundation sorted, it's time for the fun part – personalising your wedding ceremony! There are so many different ways you can make your ceremony authentically "yours", from music selections to decor and signage. Here are a few of our favourite ways to create a truly special ceremony:
Write your own wedding vows. While it's definitely not compulsory, writing your own personal wedding vows can be a really beautiful memory that you'll cherish for a lifetime. Take this opportunity to share the traits you love most about your partner, what marriage means to you, and your promises, hopes and dreams for the future. You can even inject some fun and humour if that reflects your relationship, too! Check out our guide to writing your own wedding vows for some inspiration and wording examples.
Choose your ceremony music: You'll also need to think about song selections for a few different elements of your ceremony: the prelude, processional, signing of the certificate, and the recessional. Think about incorporating songs that hold a special meaning to you, whether that's due to memories shared, the lyrics themselves, or simply the way they make you feel. You might even consider a live musician or band to add some additional ambience. Check out our ultimate list of wedding songs right here to compile your playlist!
Create atmosphere with beautiful decor: Furniture and decor will help to personalise your ceremony setting and create a beautiful (and comfortable!) atmosphere for guests. You'll want to think about practical requirements like guest seating and a signing table, along with other creative elements like a backdrop or arbour to really personalise the space. From modern to bohemian, the styling possibilities are endless – check out our favourite ceremony ideas on Pinterest to get the inspiration flowing.
Create your floral checklist:

Are you incorporating floral elements into your wedding ceremony? Don't forget to organise your bouquet, bridal party bouquets, boutonnieres, aisle flowers, backdrop flowers and signing table flowers. Remember, you can also repurpose your ceremony flowers later in the reception to decorate elements like your bar, gift table or bridal table.
Add stationery and signage: Paper details and custom signage can be another great way to personalise your ceremony. Think about creating ceremony programs for guests, or a welcome sign to greet them on arrival. These stationery details also become beautiful memento's to look back on after the day!

Make an exit:

Many couples choose to get creative with their recessional by giving guests confetti, petals or rice to toss as they make their exit. Unique exits like this always make for incredible photos – just make sure you choose biodegradable materials and get the a-okay from your venue, too!
Final Planning Tips for the Perfect Wedding Ceremony
Don't forget the practical details! Follow these final words of advice for a beautiful, seamless and stress-free wedding ceremony.
Consider an unplugged ceremony:

In today's digital world, "unplugged" ceremonies are becoming more and more common. Asking guests to refrain from using their mobile phones during your ceremony allows everyone to be present in the moment, while helping your photographer capture your ceremony without disruption. You can simply ask your celebrant to make mention of this during their introduction, or create a custom sign for guests to read as they arrive.
Chat to your photographer:

It's always a good idea to run through your ceremony plans thoroughly with your photographer before the day. Don't forget to make mention of any specific photo opportunities you want captured, so they can plan your coverage accordingly.
Organise a rehearsal:

A ceremony rehearsal before the day is a great opportunity to test your music timings, get your wedding party positions sorted, and troubleshoot any last minute issues. A practice run will also help you feel more comfortable and at ease before the real thing!
Consider an on-the-day coordinator:

Having an expert on the day to execute your wedding ceremony allows you to relax and enjoy the experience, without the stress. An on-the-day coordinator will ensure all of your ceremony decor is set-up according to your vision, liaise with other suppliers, and keep your timeline on track.

Don't forget about the weather:

If you're planning an outdoor ceremony, you'll need to consider the potential weather conditions on the day. Make sure you have a backup location in case of rain, or umbrellas to shade guests during the sunnier months.

Soak up the moment:

This is the most important piece of advice we can give you! Your ceremony is only a short part of your day, but it's also the most meaningful. So take a deep breath, look deep into your partner's eyes, and soak up every special moment of this incredible milestone!
Remember, it's your wedding ceremony that really reflects what this day is all about. Simply follow this step-by-step guide to create a meaningful, authentic and heartfelt ceremony you'll look back on and cherish for a lifetime!
Ready to plan the rest of your party? Check out our ultimate wedding planning checklist for a stress-free wedding right here!