Not so keen on hosting a "traditional" wedding? You're not alone. Lately, we've been seeing more and more couples take a less typical route for their nuptials, and honestly – we're all for it!
After all, no two couples are ever the same, so it makes sense for your wedding to be just as unique as you and your partner. If you're the kind of couple looking to deviate from tradition, keep reading for 6 nontraditional wedding ideas we love for a modern celebration.
Make It A Surprise
If a traditional ceremony just isn't your style, why not ditch the formalities and host a surprise wedding instead? 
Surprise weddings are a low-key, fun and spontaneous option that removes all of the pre-wedding fuss. No need to worry about seating plans, rehearsal dinners or nosy questions – simply get your guests together under the guise of an engagement or birthday party, before surprising them with your nuptials! 
Shake Up The Timeline
Who says your wedding day needs to follow a traditional timeline? Instead of the typical afternoon ceremony and evening reception, feel free to shake up the order of events to suit your own wedding vision and preferences!
For example – maybe you'd prefer to host a morning ceremony followed by a leisurely long lunch with your loved ones. Or, perhaps you'd prefer to kick things off with afternoon drinks before hosting your ceremony under the stars.
Choose An Unconventional Location
Your wedding venue will ultimately set the tone for your entire celebration, so don't be afraid to think outside the box as you begin scouting locations! Draw inspiration from your own personal style and relationship to find the perfect non-traditional location.
For example – if you guys love all things art and history, maybe a museum or gallery would be the ultimate backdrop for your day. Or, if you both share a love of industrial styling, why not hunt for a factory or warehouse space that can be completely transformed?
Some other non-traditional wedding venue ideas we've seen and loved include libraries, breweries, plant nurseries, bush retreats, greenhouses, backyards, and equestrian stables. The options are endless – you may just have to do some extra digging to uncover the perfect hidden gem!
Go Digital
If traditional wedding invitations just aren't your style, why not opt for digital invites and a wedding website instead?
Not only are digital invites a great way to streamline your RSVP process, but they're also a more affordable and eco-friendly option, too. Plus, your wedding website is the perfect platform to communicate all of the important details to guests and address their FAQs upfront, saving you a bunch of time (and stress!) along the way. You can read our complete guide on going digital with your wedding planning right here!
Set A Unique Theme
Designing your day around a unique "theme" is another great way to set your wedding apart! Instead of the traditional round tables, white marquee and floral centerpieces, go completely outside the box with a styling theme that sets the tone for your celebration. 
From glitzy Gatsby-inspired receptions to whimsical "Alice In Wonderland" garden parties, bring your chosen theme to life with quirky decor, props, and signage. You could even take it a step further and have your guests dress up accordingly for a costume party to remember! We're all about unique wedding concepts that tell a story – you can check out some of our favorite ways to personalize your wedding right here.
Ditch The White Dress
Not every bride dreams about donning a traditional white dress, and that's totally okay! Draw inspiration from your own personal style and create a unique bridal look that feels authentic to you – whether that means a colorful dress, floral two-piece or sequined jumpsuit. There really are no rules when it comes to wedding day attire, so focus on choosing an outfit you feel amazing in, no matter how untraditional it may be.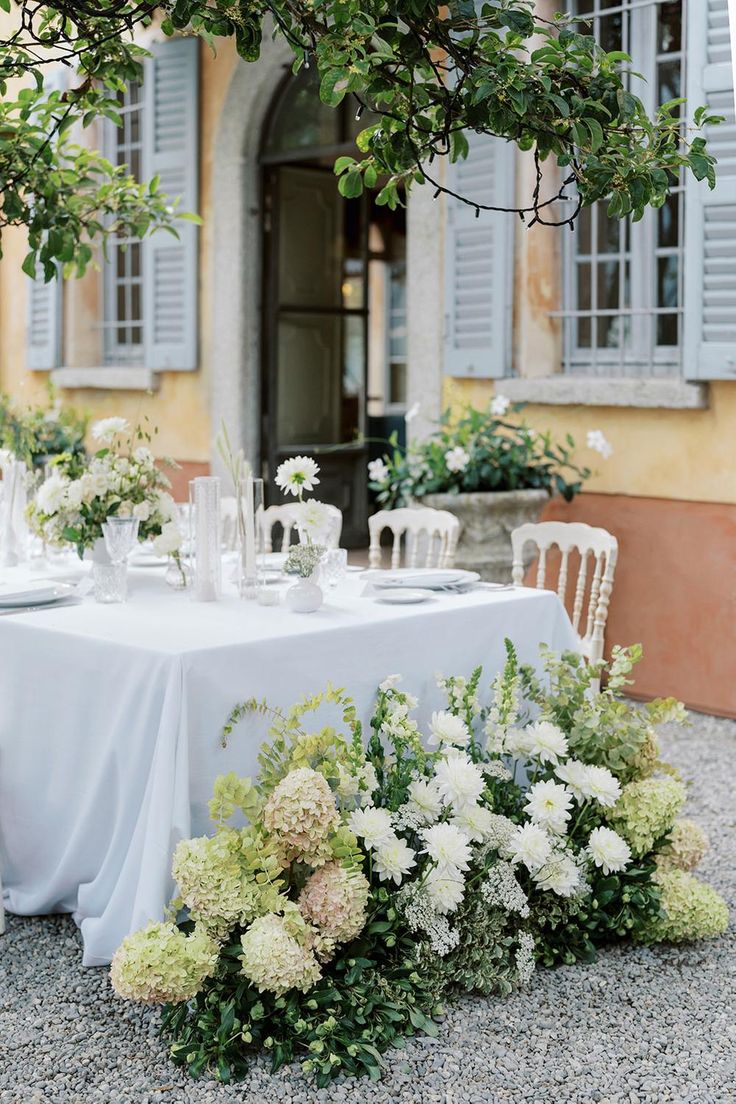 Your Day, Your Way
One final tip: if you're choosing to deviate from typical wedding traditions, you might find friends and family questioning your decisions. But don't forget – this is YOUR day, so you have the creative freedom to do it completely your way from start to finish.
And honestly? With so many weddings to attend throughout our lifetime, we think a nontraditional celebration is often appreciated for something a little different!